Just startet: EU Trinity Project for Detact Milling CPPS
Digital twin: building a demonstrator for a milling CPPS.
The demonstrator shows the interaction of data acquisition from machine and process, data management and simulation models.
Funding by TRINITY: Digital Technologies, Advanced Robotics and increased Cyber-Security for Agile Production in Future European Manufacturing Ecosystems.
Partners are TOS Varnsdorf, A.S. and the Technical University of Dresden.
orf, A.S. und die Technische Universität Dresden
Dresden / Varnsdorf, February 15, 2022 – Symate GmbH, developer of the Detact software system for Industrial IoT, Big Data and the use of Artificial Intelligence (AI) in production, is supporting the 'Trinity' research project at TU Dresden. In this project, the Institute for Mechatronic Mechanical Engineering analyzes industrial milling processes in order to present them to users in a special demonstrator in a comprehensible way. Here, Symate is developing special AI functions for milling processes with the Detact® software.
The overarching goal of the project is a new form of sustainable process optimization, as classic methods are increasingly reaching their limits due to the increasing demands on quality and productivity. To achieve this, the researchers are relying on seamless data acquisition and a transparent simulation model with a digital twin that interacts directly with Detact.
As part of the Trinity project, the research team will build a cyber-physical production system (CPPS) that processes large amounts of data (Big Data) in real time and guarantees smooth interaction between data acquisition and simulation. This central task is performed by Symate's software system. For this purpose, Detact will be equipped with special AI functions that are able to optimally map the corresponding milling processes. In addition, the hardware module "Detact Connect" receives a customized and high-performance interface driver.
Background
In the field of metal-cutting manufacturing, the demands on quality and productivity are constantly increasing. These can hardly be met efficiently with classical methods of process improvement. The results of current research projects (TUD) show possibilities how process optimization can work with the help of process data in cooperation with simulation models. However, a smooth interaction of data acquisition from machine and process, data management and simulation models is necessary for an industrial implementation.
In two to three years, CPPS-based manufacturing methods will be used in industrial machining, but for now they are still being researched. To enable successful implementation in practice, Symate is developing special AI functions for milling processes with Detact as part of the Trinity project. The POC provides realistic test conditions for industrial Big Data developments. In addition, partner TOS would like to use the demonstrator to learn about the possibilities of CPPS technology and to use objective data to understand how its own developments need to be adapted. On the other hand, TOS would like to define a new generation of machines with its customers. To this end, the demonstrator is to be transferred to the production of a milling head.
Challenges
An important challenge for the implementation of the demonstrator is the real-time processing of Big Data by powerful interface drivers in the Detact Connect module, followed by the conversion of time and process data into the geometric reference of the milling progress on the workpiece. Last but not least, the integration of milling process simulation models into process control is challenging. This task will be solved by the Detact IoT platform.
Approach
To integrate innovative partial solutions into a CPPS demonstrator, the IoT platform Detact takes over these central tasks:
1. connection of the 'milling machine' for the generation of machine data
2. use of interfaces to the machine control system or for the acquisition of milling data
3. integration of APPs for analytics and visualization and with the interfaces to 'Milling Digital Twin' for evaluation of the milling process and simulation-based prediction.
4. creation of the special "AI-based Control" module
While the TUD carries out the work on the milling machine (installation, tests, simulation model), Symate takes over the developments on the IOT platform. TOS also provides the transfer of the test setup to a machine with production background. At the same time, the milestones "Connection of the simulation module for the application of digital process data twins", "Milling monitor" and "Demonstration and technology transfer" enable a solid project implementation.
Results
The result of the project is a demonstrator for the milling simulation model that can predict the quality of the milled part. At the same time, the machining simulation model calculates and visualizes the process variables in a discrete location. Thus, for the first time, it will be possible to process live data in the simulation model and thus build an active digital twin.
Last but not least, the Detact IOT platform is established as an integration platform for real-time applications with comprehensive algorithms for data analysis and AI. With the capabilities of this system, users can calculate valuable technology knowledge for milling.
Disclaimer
The "Demonstrator for CPPS Milling" is part of a sub-project indirectly funded by the European Union's Horizon 2020 research and innovation program through an open call under the TRINITY project (GA No. 825196).
About Symate GmbH
Symate GmbH is a specialist for Artificial Intelligence (AI) and Big Data as well as manufacturer of the AI system Detact® "AI Infrastructure & Apps". Detact collects, analyzes and processes production as well as quality data for the systematic monitoring and optimization of processes. The novel system works with almost all data sources or interfaces and uses the methods of Artificial Intelligence. It thus offers flexible functionalities for automated process monitoring and sustainable process transparency. Detact thus also takes over various tasks of a classic MES (Manufacturing Execution System), but goes far beyond this. If required, the software system of Symate GmbH can even be connected to an existing MES, BDE or CAQ in order to specifically expand its functionalities.
Detact not only provides users with a more detailed understanding of the process, but also digital assistants for a wide range of scenarios relating to their manufacturing process. It is based on more than 15 browser-based apps that can be customized for small, medium and large applications. Detact is used very successfully by numerous companies in the automotive, plastics, mechanical engineering, aerospace, lightweight construction, medical technology and additive manufacturing, etc. sectors. Further information about Detact and Symate GmbH can be found on the Internet at detact.de or at symate.de
PDF version of this article:
2022-02-15_Symate-Pressemitteilung_Trinity
Image related to this article: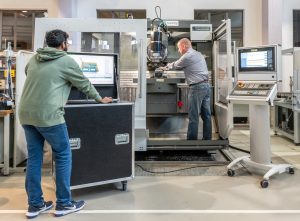 Copyright: TU Dresden, Trinity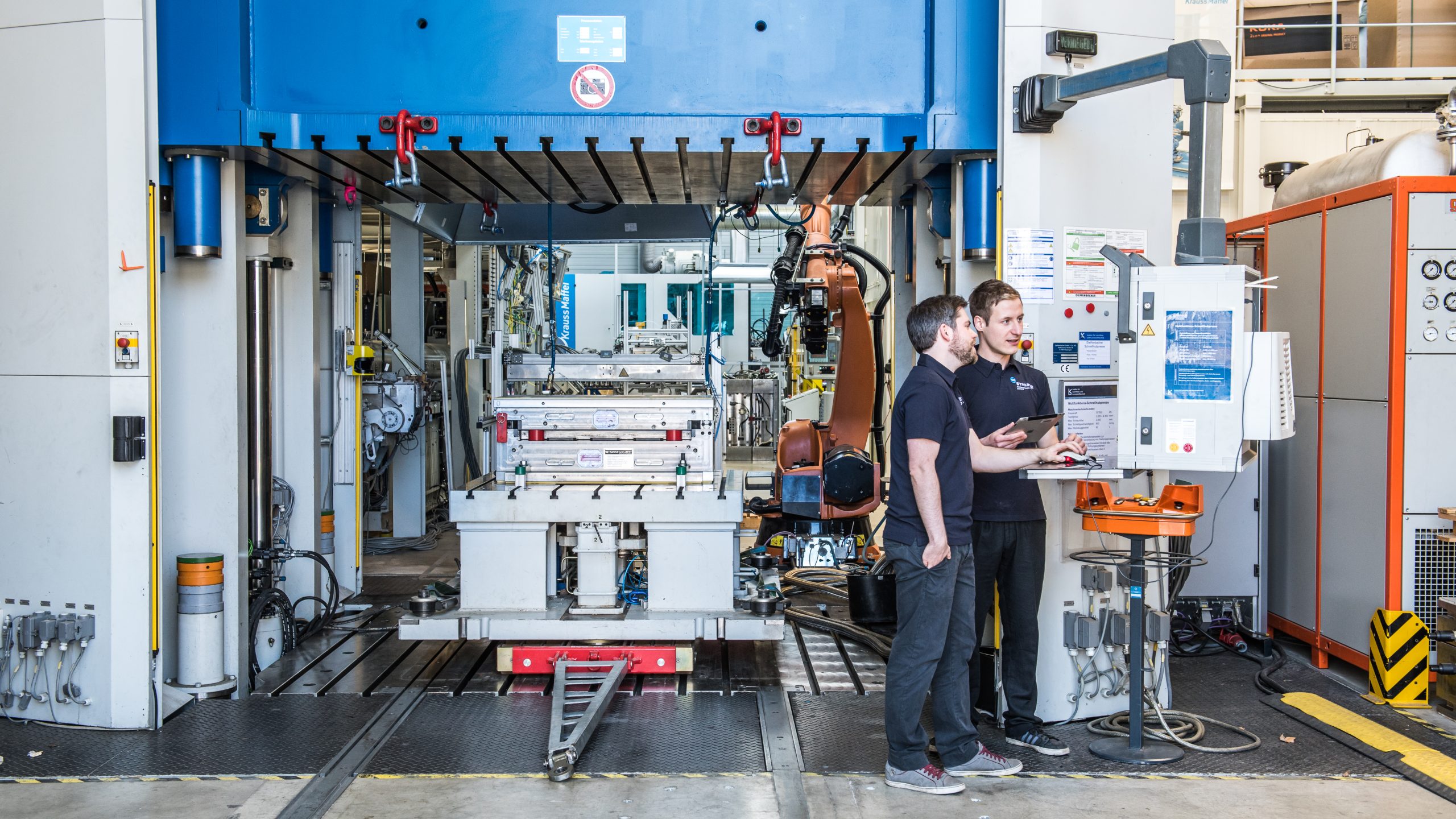 Das könnte Sie auch interessieren:
So nutzen unsere Kunden Detact!